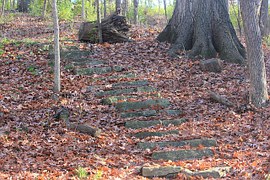 17 Oct

Step by Step

The reality is that while caregiving can be deeply rewarding, in fact life-changing, the family caregivers' needs often go unnoticed. With the primary focus on the caree (aka – the recipient of the care) it is the caregivers who are slowly burning out. For employers not in-tune with the warning signs, or even the generational characteristics of the caregiver demographic, those slow burns can slip by unnoticed until it is too late. I happen to relate.

Which is why my focus is to inform employers and employees alike, about the treasure chest of best practices and resources that is available. It's also why I tend to respond with a tad more glee and excitement than the average person when I hear news about the emerging needs of caregiving employees:

• Big consulting firm Deloitte LLP will offer up to 16 weeks of fully paid leave, including maternity and paternity leave, eldercare and aid for other sick family members or partners. Fortune magazine called the move "the latest in the paid leave arms race" ― a battle to attract and retain the best and brightest by offering a package that reflects workers' needs more accurately.

• Both major party presidential candidates have positions on how to help working Americans who take care of elderly relatives and have family caregiving responsibilities.

• According to the "Caregiver Journey for 2016" study released by caring.com, more than 40% of family caregivers spend $5,000 or more of their own money each year on food, clothing, transportation, medical care and other costs for their aging loved ones.

• Women lose an average of $142,693 in wages as a result of caregiving responsibilities (due to scaled back hours or leaving the job altogether), according to research from the MetLife Mature Market Institute.

Then there's my absolute favorite, released this month from the National Academies of Sciences, Engineering, and Medicine, entitled, Families Caring for an Aging America. "Caregiving and employment are increasingly intertwined," the study notes. "About half of the nation's caregivers are employed. Working caregivers, especially those who care for people with dementia or substantial personal care needs are at risk for significant economic costs: loss of income, out of pocket costs and lower lifetime earnings, savings and retirement benefits…."

The report (summary posted on the home page) is chock full of great factual information about the personal and socio-economic effects of family caregiving in the workplace and otherwise. It's not that I have an exceptional love of research and reports. In fact, my eyes tend to glaze when I'm presented with too much data. But I realize the biggest step in rectifying and solving any problem is realizing there is one.

Step by step, the facts are mounting that family caregiving responsibilities impact work performance. Caregiving can lead to increased absenteeism, workday interruptions and distractions, reduced hours, missed promotions and assignments etc.

Step by step, policies will continue to take shape to include actionable, deliverable, tangible resources for family caregivers.

Step by step, such supportive policies may become common in all workplaces and include: compressed work schedules, paid or unpaid leave, job-sharing or more part-time options, and family caregiving and stress management programs. As always, I'm interested to hear what steps your employer is taking (or your wish list!) to support family caregivers.