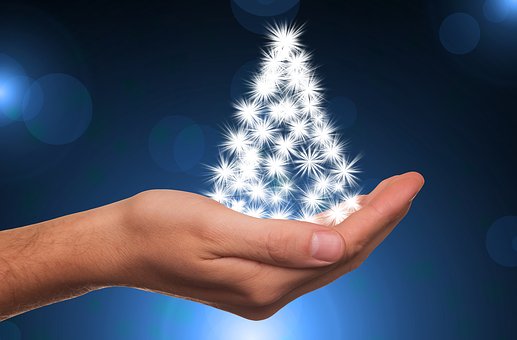 06 Dec

App-y Holidays

I'm delighted to end the year, similar to how I began, with a guest blog on a topic that is growing in importance to all caregivers— better care through technology.

Especially relevant during this time of year, consider how gifts might contribute to caregiving. When we're blessed with the occasional question of what kind of gift would you like, there's always the fall back to your favorite things, the practicality of gift cards, or even the hand-made coupons that are 'good for, let's say, an errand or help cleaning the car/house' but let's not forget, thanks to so many innovations, there's most likely an app or service that could also help lighten the load.

When June Duncan, a blog reader/visitor to the site, approached me with the offer to share her thoughts and caregiving perspective, I was thrilled. Even more so to learn she knew a thing or two about tech tips. Merry, Merry and enjoy!

Young people coming of age today could well be called the "app generation." Apps, or "applications," are how young people communicate, buy things, manage money, and entertain themselves. For many older people, apps represent an alien and futuristic world, one that's thoroughly unfamiliar and incomprehensible. Today, technology touches every aspect of our lives. It's become so pervasive that apps are used by people of all ages, a technological advance that makes life easier for both young and old.

Caregivers can spend many years providing for a senior whose condition gradually worsens. According to a study sponsored by the National Center for Biotechnology Information, an individual with persistent, ongoing needs may require care for as much as 40 years. Informal caregivers spend an average of more than 4 years in this role. Four of every 10 support a loved one for 5 years or more, while two of every 10 provide care for a decade or more. Clearly, caregivers devote a considerable amount of time to their care recipients. The more technology can help lighten their load, the easier it becomes to maintain quality care for as long as it's needed.

Information and alerts

Health and fitness mobile apps are a rapidly growing market for the more than 50 million caregivers in the United States. Advances in mobile software technology have placed a vast array of information sources, tracking apps and alerts at the fingertips of caregivers. For example, Balance is an Alzheimer's app that gives caregivers rapid access to useful information and reference sources about the disease as well as caregiving advice, medication management tips and other useful features. Elder 411, an informational self-help app, offers tips and information designed for caregivers who need help with specific problems. Other apps keep track of prescriptions and maintain daily records of care activities.

Instant communication

Technology makes it easier for caregivers to communicate with family and health care providers, an important benefit for those caring for seriously ill seniors. BeClose uses an array of sensors installed throughout the home to check on a senior's condition from minute to minute. GreatCall Responder is one of the new generation of instant alert devices designed to help caregivers protect seniors from falls and other injuries. A GPS-enabled device can be carried in a purse or pocket. Pressing a button instantly connects the individual to trained immediate response personnel.

Innovative options

Caring for elderly individuals every day leaves little time for keeping up with an overwhelming number of tasks, such as managing legal and financial matters, finding in-home aid resources, communicating with healthcare providers and keeping up with care training. An innovative new service, called FCA Care Journey, (a dynamic online service, mobile-ready that delivers specialized information directly to family caregivers) helps caregivers keep pace with the many demands on their time. It also saves wear and tear on people who have little time to see to their own needs.

In-home services

Effective in-home services can help seniors age in place, by far the most desirable scenario for most. Apps, websites and mobile services help locate the right in-home care options. For seniors who need basic assistance and want to remain at home, these services are an attractive option. And, depending on the amount of care required, they can be a more affordable option as well. For example, in Washington, D.C., (ranked #1 in the nation as the best city for technology assisted living) a resident could spend $3,000 on care services and $2,787 on their mortgage, and still spend less than the $5,933 it would take to live in an assisted living facility.

Caregivers provide an invaluable service to seniors who cannot afford or wish to avoid assisted living. But it's a difficult job that can become physically burdensome and emotionally exacting. Technology offers a robust form of assistance that can ease the burden and help maintain quality care.

June is the primary caregiver to her 85-year-old mom and the co-creator of Rise Up for Caregivers, which offers support for family members and friends who have taken on the responsibility of caring for their loved ones. She is passionate about helping and supporting other caregivers and is currently writing a book titled, The Complete Guide to Caregiving, due out in Winter 2018.