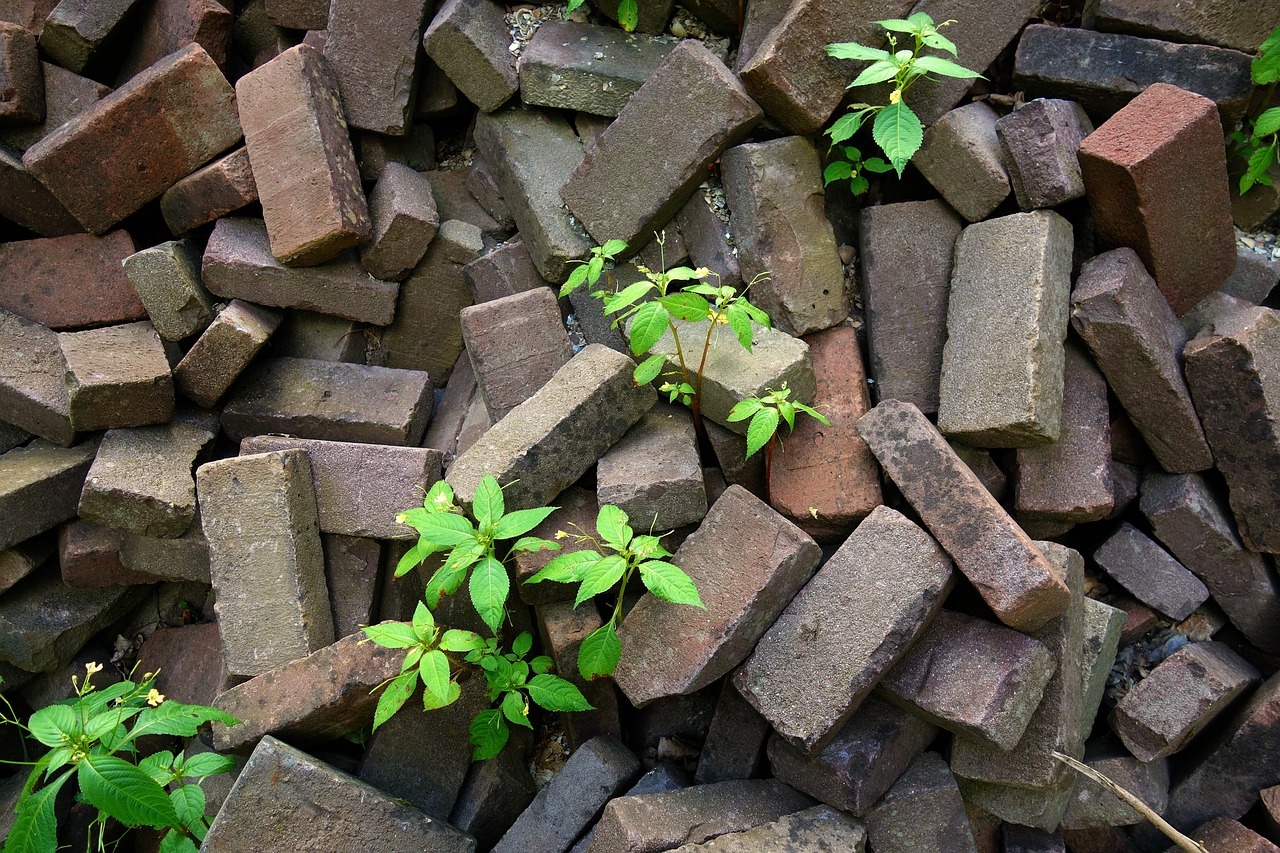 15 Mar

A New Sandwich

It's a fact: last year Millennials officially became the nation's largest generation, surpassing Baby Boomers (source: U.S. Census Bureau). Thanks to those same census gurus, we also know there are roughly 40 million Americans who take care of a loved one, referred to as informal caregivers or, lovingly from my perspective, as family caregivers. Combine that with the fact that 83 percent of new mothers are Millennials, and they have become the new "sandwich generation," engaged in a precarious balancing act of taking care of parents and children simultaneously. According to a recent article from The Hill, "Family care needs an upgrade: Millennials are the new 'sandwich generation,'" four in ten Millennials already say that they are worried about taking care of their parents on a day-to-day basis. If worry precipitates a plan, they're wiser than those who went before (myself included).

To put it in perspective, and really for the fun of it, I always get a kick out of generational differentiators:
| | | |
| --- | --- | --- |
| Generation | Signature/stand-out product | Preferred means of communicating |
| Traditionalist | Automobile | Formal handwritten note/letter |
| Baby Boomer | Television | Telephone |
| Generation X | Personal Computer | Email |
| Millennial | Tablet/Smart Phone | Text |
| Generation Z | 3D Printing | Social media on handheld |
If we were to characterize Millennials as an overall segment (yes Virginia, there are always exceptions), we would find that they—grew up with the Internet, are optimistic, practical, team oriented and are, for the most part, always connected…to data and each other. They have similarities to autonomy-loving GenXers but are far less self-reliant. As the Hill article attests, "this generation earns lower incomes, is less likely to own a home, and has lower net wealth than their parents' generation at the same stage in life.  And, as their Baby Boomer parents age, we can add family caregiving responsibilities to the list — either now or in the not too distant future."
Entire workshops and really engaging facilitated discussions can result from generational differences in the workplace (I know first-hand, because I've conducted them). The ideal professional rewards for a Boomer tend to be about money, title and recognition. They differ widely from a GenXer's preference for freedom, or a Millennial's need for rewarding work. Or, when it comes to learning, a Boomer might be of the mind, "Train 'em too much and they'll leave," whereas a Millennial would feel that continuous learning is a way of life.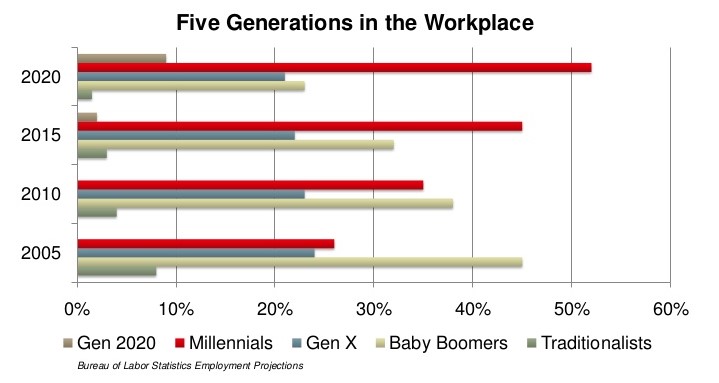 With five generations in the workplace, differences in work styles, ethics and approaches are bound to clash. Managers, who are in tune with work-life dynamics and responsible for this wide range of employees, know that our work life now includes our life's work – caring for a family member with a chronic illness or disease or injury. The challenge is how to make room for both in the workplace.
To summarize commentary from experts and leaders in the caregiving space, the consensus is that the corporate conversation begins with interest and empathy. Family caregivers, who work all day and go home to involvement in care coordination and caregiving, need not only physical, but mental and emotional, stamina. Understanding from management and colleagues about their reality goes a long way. Programs such as the Caregiving Sensitivity Training for Managers, help organizations find a way to normalize the conversation in order for everyone involved to set and meet expectations.
As with anything, knowledge is power. Life's many transitions affect individuals, families and the corporation. Whether you're a Boomer, GenXer or Millennial who's managing a team or stepping into the sandwich squeeze, awareness of the complex and changing corporate dynamics will lessen some of the tension and might just allow you to enjoy, rather than endure, the road ahead.
As always, if you have thoughts about what it's like to raise your family, manage a career and take care of a sick or aging parent, I would love to hear from you. Leave a comment, or email me privately at sb@wearesharingthesun.com
Feel free to tap into comments and experiences from others in similar family caregiving situations in the active, supportive community at www.caregiving.com.