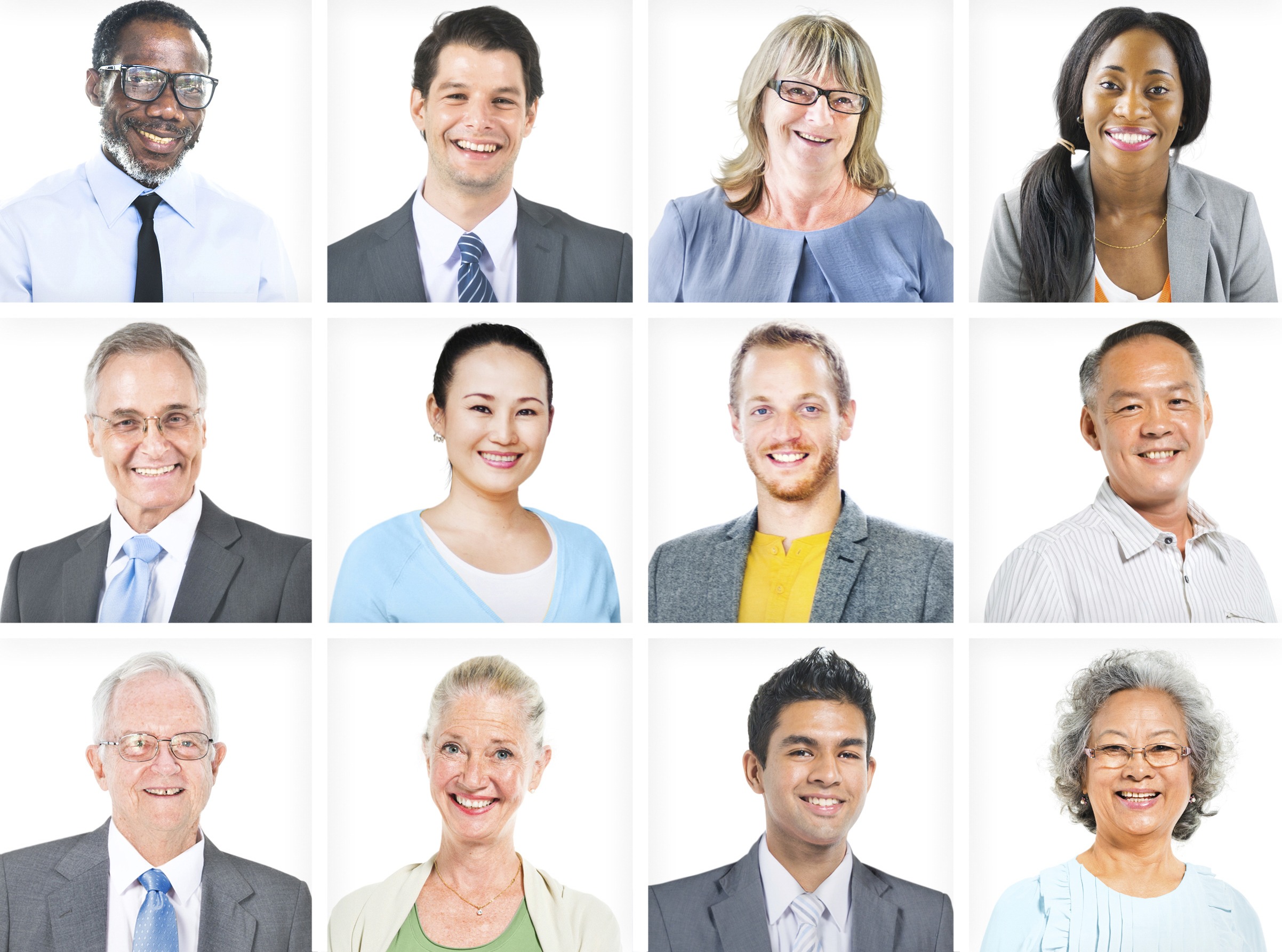 06 Feb

Can You Spot the Working Family Caregiver?

If you look closely at the marvelously photogenic group of diverse working professionals in the stock photo, you can spot the family caregiver.

Right?

See, that one— smiling nicely in plain sight.

Right?

Perhaps a few clues will help.

Typically, family caregivers are:

*By Gender

*By Age Group
37% Baby Boomers
34% Millennials
22%     GenX
7% Matures
*By Employment
39% Full-time
13%  Part-time
8% Self-Employed
40% Unemployed!
*Interestingly,
Nearly half earn $50k – $99k per year
Most have children ages 7 – 17 in their home
41% of family caregivers reduce work hours to provide care
Last important stat— unfortunately, a growing number of family caregivers give up work altogether, resulting in lost wages making them less able to save for their own senior years.
Helpful?
Let's look again at the photo with the shared statistics in mind.
Well, yes and no.
Sort of, because now we have a general snap shot, a profile if you will, of the working family caregiver demographic.
But in reality, heck NO!  Obviously, it's impossible to glean a person's background and situation from a photo without knowing them personally. Similar to an exercise in an unconscious bias corporate training program, we walk a fine line of ignorance and bias when we make assumptions.
As we know, biases stem from many places – strong cultural connections, personal experiences, (either negative or positive) misinformation or religious messaging.
Unchecked, our biases are the filters through which we see the world.
In our current partisan, polarized culture, we've become attuned to the ugly side of assumptions. No examples necessary. 'Nuff said about that.
Rather, I'll add my spin to the abundance of analogies and puns about 2020 clarity and vision. Instead of advancing a stereotypical image of how a working family caregiver might look, let's come down on the side of seeing positive attributes.
No matter your political convictions or preference for either plain, or Flamin Hot Cheetos, hopefully we can all rally around family caregivers for their tenacious traits.
Family caregivers know how to:
Solve the unsolvable
Work efficiently
Collaborate with difficult personalities to achieve a goal
Communicate and update
Be resourceful
Manage multiple priorities
Multi-task, Multi-task, Multi-task
Tap energy and resilience to finish a task or project
Perhaps when we look with the right eyes, we CAN see the working family caregiver.
They're hiding in plain sight.
In most cases, they're getting the job done, quietly and efficiently.
Exhausting my reminiscent "Where's Waldo," stock image photo lesson for all it's worth, it's safe to say, face value has no value when it comes to assessing the contributions of hardworking family caregivers.
This year, let's continue to strive for inclusive work environments where colleagues and managers alike know that high performing teams have another dimension of diversity in the mix. One that includes employees who are caring for someone at home, or in a professional care facility and know that whether they're wearing a broad smile or forced grin— they are seen, acknowledged and appreciated more than they know.
All my very best,
Sarahbeth
(As always, feel free to share your stories and comments on what it's like to navigate the modern day workplace, managing a career while caregiving, or managing family caregiving employees. Kindly post a comment, or feel free to email me privately at sb@wearesharingthesun.com )
*Source: Cariloop, Taking Care of Caregivers- Why Corporate America Should Care